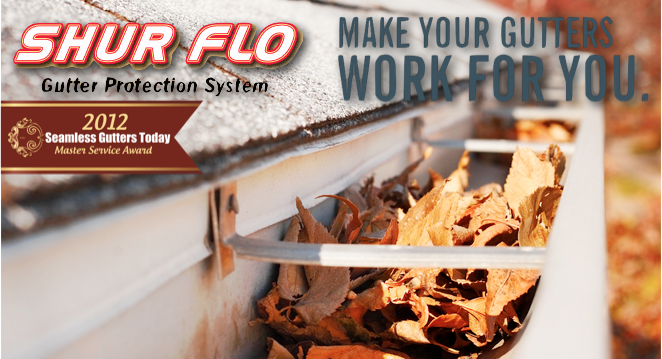 What makes ShurFlo different Makes ShurFlo Far Better – ShurFlo Gutter Guard does not go under your roof shingle and has a patented angle built into the design of the system, so debris will not sit on the system! ("It stays clean just like your roof stays clean") ShurFlo just attaches to the gutter! Then it is screwed into place. "So ShurFlo does not effect your roof warranty".
ShurFlo also comes with a 20 year Warranty "Most Gutter Guards Installers claim this but they actually do not, most warranties are exaggerated", or state a lifetime when there lifetime is ten-twenty years!!! ShurFlo offers a clear 20 year warranty. ShurFlo has no slots or openings in the front to allow "bees" or "birds" into the system.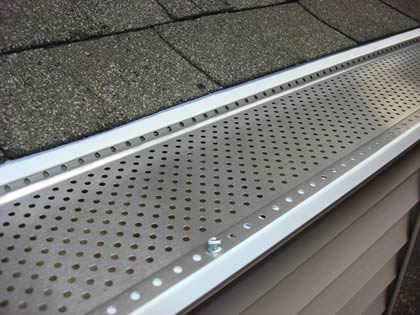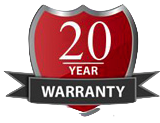 ShurFlo is also one of the only gutter guards on the market that requires No MAINTENANCE! an comes with a 20 year warranty ShurFlo is the clear choice for gutter protection 93% of every homeowner that sees ShurFlo chooses ShurFlo Gutter protection over any gutter guard on the Market!!!
Shur Flo come's in two different styles. The Shur Flo's Original design pictured to the left and Shur Flo Step Down pictured to the right. The difference between the gutter guards is the original Shur Flo has a flat surface and the Shur Flo Step down has a curved surface in the middle of the gutter guard to handle extreme water flow. Other then that they are identical.